If you paid attention in 2014, you would have seen a record number of Android owners have switched to iPhones. Apple sold about 14 million iPhones to former Android owners in the last quarter — and that's a sign of good times ahead, according to Apple chief Tim Cook. That is nearly 30 percent of Apple's 48.04 million iPhones sold in the July-to-September 2015 quarter went to customers coming from an Android handset.
After seven years of Android and eight of iOS, why is that?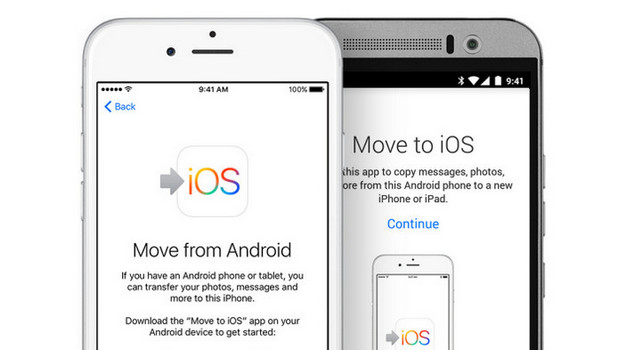 As for myself, after four years with an Android phone, I switched back to iOS last month removed the SIM card from my Samsung Galaxy S5 and popped it into a brand-new iPhone 6S. I liked my Android phone, but the smartphone experience is very much a matter of details, and diving into today's iPhone makes me realize how great a job Apple has done.
But for most former Android users, what is making them switch over to iOS? Still, there are several reasons that explain the growing rate of Android switchers moving to iPhones.
1. Apps still come to iOS first
The iPhone app ecosystem is markedly better. Google Play and the Apple App Store both have about 1 million apps, and most major apps are available for both platforms, but, developers still tend to develop apps for iOS first. For example, the live-streaming app Periscope was available on iOS two months before Android; Facebook's Paper app and new Sports Stadium are only available for the iPhone, as is the the NYT Now app. The BMW Connect app that allows me to operate select smartphone apps from the car's control screen supports Pandora and Stitcher on iOS and not on Android, and it just works better on iOS.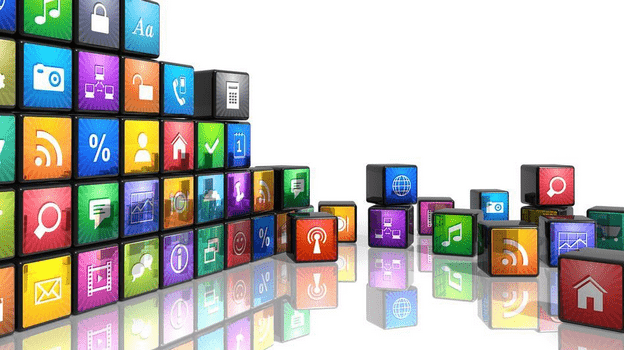 2. For fast software updates and security
As some of the folks in the Reddit thread noted, Android is still a mess right now in terms of software updates. Besides, the latest operating system, Android 6.0 Marshmallow, was released in late September and is found on less than 1 percent of Android devices. However, the software updates for iOS are available around the world, simultaneously, to all supported iPhones regardless of wireless carrier. That's a big deal when it comes to security as Google is now realizing. Android has had a pretty bad run lately in terms of security issues, and while no operating system is perfect, Apple makes you feel safer inside of it's walled garden than outside of it with Android.
3. The iPhone camera is the best
Apple has been renowned for smartphone camera quality for years. The iPhone 6 is one of the few handsets (almost the only one) that was rated up to 9.0 on Cnet. It generates photos as good as taken on DSLR Camera and literally drives the digital camera out of the market. The latest 6s and 6s Plus promised not only higher resolution, but better all-around pics, 4K video, and more. However, in practice, I really couldn't see a great deal of difference between the iPhone 6 and the 6S in terms of picture quality.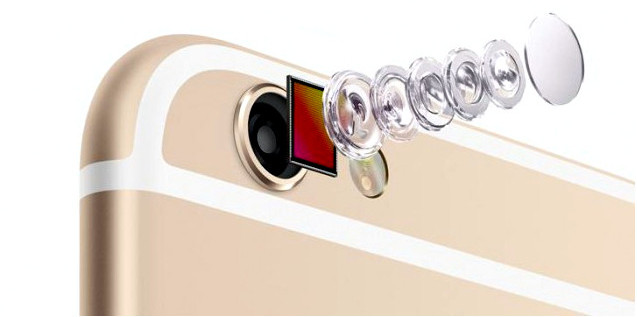 4. The iPhone user interface is much more polished
iOS really is a pleasure to use. It's so simple and yet so versatile. The platform itself is characterized by a minimalistic look and it really couldn't be more simple to navigate. The stage is set perfectly for apps, the most important part of the smartphone experience.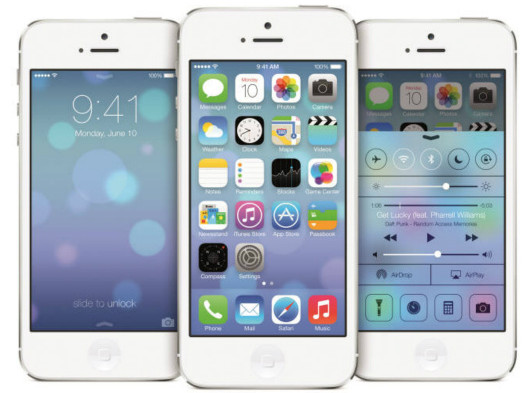 5. It's time to 'Move to iOS'
Apple is getting more aggressive in getting Android users to switch over to its side. A somewhat hidden feature not spoken of directly during today's WWDC keynote is a new app for iOS 9 called "Move to iOS ", which will allow current Android users a hassle-free migration experience from their Android phone to the iOS ecosystem. But, the Move to iOS app transfers only photos, messages, contacts, bookmarks and google account and is rated only 2.4 stars on Google Play.
Nevertheless, before the 'Move to iOS' App was released, there already has had Android-to-iOS transfer tool in the works, such as Syncios Data Transfer, Leawo, Dropbox, etc. What's more, the third-party app, such as Syncios Data Transfer, sync more types of data than the Apple's switching app, including contacts, photos, videos, music, call logs, SMS, MMS, etc and even the iTunes playlist. Undoubtly, all of these convenient data switching tool, has accelerated that trend.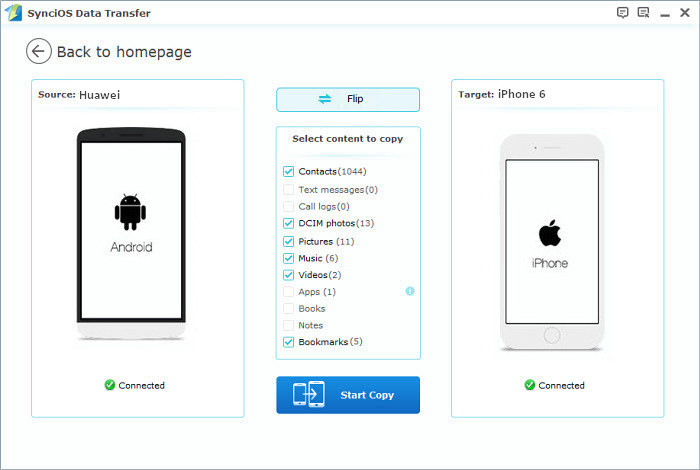 Any other points we missed that caused Android users switching over to iOS? Share them below!